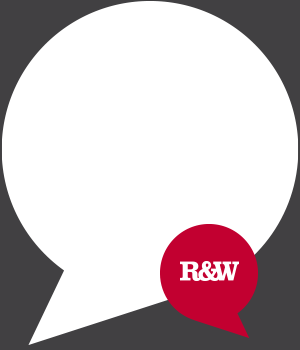 Richardson & Wrench
North Sydney
Ground Floor, 66 Berry Street
North Sydney 2060
Lesley Doig
Lesley is a senior level sales professional with over 25 years of global business experience in sales management, negotiation and customer relationships. Having held several positions including Managing Director, International Sales & Marketing Manager and Product Manager, she is extremely well versed in handling all levels of negotiations to achieve successful sales results.

With an international background, having lived, worked and studied in the UK, USA and Australia, Lesley has travelled extensively on business throughout Europe, USA and Asia. As a result, Lesley's business acumen and cultural awareness are perfectly suited to handle today's diverse and exciting real estate markets in a professional and calm manner.

Lesley has lived in Sydney for the last 10 years in both the Inner West and, latterly in Mosman where she has embraced all that the local area has to offer. She is passionate about residential property with personal experience of buying, renovating and selling in both the UK and Australia. She understands that each property is unique and will work with clients to maximise every opportunity.

With her extensive professional background, natural sales enthusiasm and local property knowledge, Lesley is thoroughly equipped to obtain the best outcome for her clients.
What People Say
We were very pleased to have Lesley as our agent. She was very well informed and provided credible advice on a range of matters which arose in the sale of our home unit. She would discuss fully with us issues arising and potential buyer feedback and arranged for a variety services we needed. She didn't hesitate to go the extra mile to provide a personal service. Her cheerful enthusiasm greatly assisted us through a difficult time and was much appreciated. We always felt she was working on our behalf and have great pleasure in highly recommending her.
Jock - Walker St, North Sydney
AAA rating
Lesley Doig was the perfect agent to sell our house. She was committed to selling the house, setting a realistic price guide and assisting in getting the house ready for sale.
Lesley went the 'extra mile' with ideas and organising the sale and made the whole experience so easy.
The open houses went smoothly and Lesley did her utmost following up leads and was constantly updating us on feedback from prospective buyers.
Lesley was tireless in her efforts and we admired her friendly, down to earth approach.
I would definitely recommend her to anyone considering selling their property. No matter what the area, she thoroughly researches all aspects of the property and location - the pluses and minuses.
A bug thank you to Lesley and her company for all their efforts and I am so grateful that all ran so smoothly. I would always approach her for future sales.
Cannot fault Lesley Doig and her passion for real estate and especially the vendor.
Jennifer - Malbara Cres, Frenchs Forest
Lesley sold our house in Frenchs Forest, I found her to diligent and very capable, she made us feel very comfortable in our decisions. On inspection days, Lesley would even chip in, and help with final preparations, I wouldn't hesitate in recommending her to anyone.
Nick - Malbara Cres, Frenchs Forest
Lesley did an outstanding job with the sale of my property. Very knowledgeable & friendly, would highly recommend her services to anyone looking at selling their property & get maximum return.
Corio121 - Eaton St, Neutral Bay
More than pleased. Lesley Doig, achieved more than what is considered possible. She put over 100% effort in all categories in selling my studio apartment. Lesley set a record sale price for a unit in the building.
John - 503/54 High Street, North Sydney
Definitely recommended! Lesley has fantastic communication skills and makes everyone feel at ease instantly. I really appreciated that during a quiet end of year period she kept working to successfully get the price we wanted.
Phillip - 3/206 Falcon Street, North Sydney
Lesley is a fantastic agent. She is friendly, knowledgeable and approachable. She managed to sell my apartment in the most difficult circumstance with a great price.
Clarissa - 2110/77 Berry Street, North Sydney
I was initially quite daunted about the prospect of having to list & sell my Mosman property whilst I was living overseas. I really needed to find the right agent I could trust to sell the property in my absence - thankfully I needn't have worried, as I had Lesley Doig as my selling agent! Lesley has done a first class job of overseeing getting the property ready to market and running an excellent sales campaign which was topped off with an outstanding result at auction! Lesley has provided an outstanding professional and personable service, throughout the whole process I have felt reassured and confident I was in safe hands! I would highly recommend Lesley and the team.
Emma - 4/1 The Crescent, Mosman
Current Listings
Recent Results