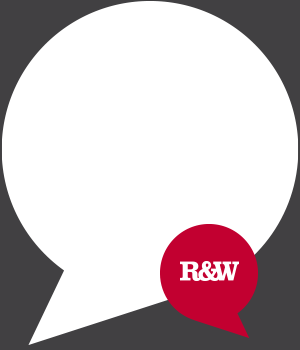 | | |
| --- | --- |
| Licensed Real Estate Agent | |
Richardson & Wrench
North Sydney
Ground Floor, 66 Berry Street
North Sydney 2060
Catherine Hawkins
Catherine knows the North Shore and North Sydney area inside out having lived there for the past 20 years.

In fact her grandfather opened one of the first news agencies in the area and she attended one of the local schools. Consequently Catherine has a good understanding of the attractions and facilities that the area provides and this gives her an edge when working with those moving both into and within the area.

Vendors and buyers alike find Catherine's intimate knowledge of the houses and apartment buildings in the area of enormous benefit when it comes to selling and discussing how each property is special.

Catherine believes it is all about connecting the right people with the right property and that comes through listening to their needs. She is known for her honesty and ability to negotiate in challenging situations.

Catherine has produced some unbelievable results and is ready to be put to work to assist you with the sale of your home.
What People Say
Exceptional Agent who delivers for the vendor and great 'after sales service' for the buyer
I have dealt with several real estate agents, both as a buyer and purchaser in numerous locations. Catherine is the absolute best. Why? She honestly represented the vendor, who changed their mind on pricing, after the property was placed on the market and supported their rationale. She was knowledgeable about the building the apartment was in and provided honest open responses to my queries as a potential buyer. She followed up with the vendor and the tenants during the sale process to ensure the actual sale process and tenant notification processes went smoothly. This required considerable effort due to some poor performance by the vendor's conveyancing agent. She is knowledgeable about likely costs of renovations in the broader North Sydney area and so helped me determine what expenses I could incur to renovate the apartment. This has been a fabulous help given I have no previous experience in that part of Sydney. Further, she was prepared to share her broad knowledge of potential trades personnel and assist me in engaging them and facilitating access given I simply could not move in till work was done. In summary, Catherine was not only a thorough and honest agent for the vendor but has provided outstanding 'after sales service' to the buyer. She would be my first port of call if I had property to sell in her area of operation.
Helen - Doris St, North Sydney
I purchased a unit from Catherine 10 years ago and sold it through her recently, during those 10 years, she has kept in touch with me by phone to celebrate anniversaries, sent Christmas cards and called with relevant information. At the time of selling my unit, she kept me informed and provided me with professional advice all the way through. It was sold at a very good price. I was so lucky to have Catherine as my agent and so happy with the result and the whole process.
Tomoko - Vendor
Catherine is a knowledgeable and dedicated real estate agent. Catherine put a lot of effort into selling my investment unit for me - the Saturday opens, private viewings, liaising with the tenant, answering the email enquiries and the follow ups as well as the extra assistance she gave the novice buyer. Her efforts have meant I achieved an excellent price for my unit in a relatively short time.
Margaret - Vendor
Catherine Hawkins was a wonderful agent - the sale of my property could not have been easier. I highly recommend her.
Kelly - Vendor
> Licensed Real Estate Agent
Current Listings
Recent Results